Original Vintage Ram Rod Business Card!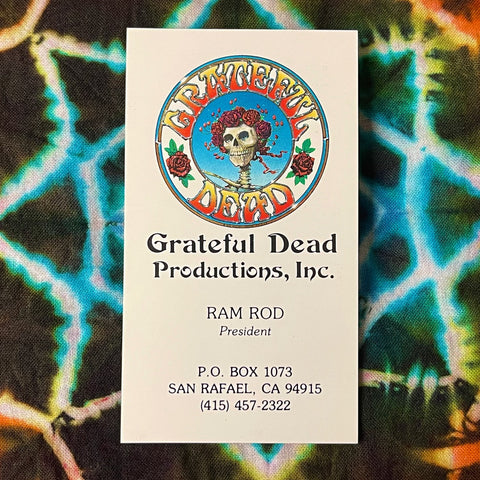 You are buying one of Ram Rods personal business cards!
Ram Rod was a life long member of the Grateful Dead Road Crew..He was President of Grateful Dead Productions from 1976-1995..as well as Tour Truck Driver, Mickey's drum tech. Father, Husband and much more!
---
More from this collection