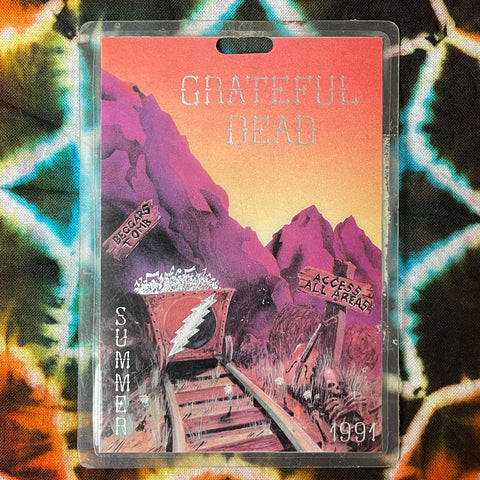 👉These are the personal tour laminates owned from life long Grateful Dead roadie "Ramrod" personally Curated from the late Family collection of Lawrence "Ramrod" Shurtliff! Different Tours and different years!
👉These are NOT peel and stick generic backstage passes! These were Ramrod's personal laminates he wore to have all access as a crew member!! Some laminates listed may have the names of family members (Wife, Son etc..) or friends...ALL laminates were in Ram Rods possession and part of his personal collection. 
🏆These came from Ramrods personal collection!
👉These are one of a kind and full of memories... If only they could speak!! These were owned by the Family Collection of the late great Lawrence "Ramrod" Shurtliff - One of the Grateful Dead's first employees, Long time Roadie & President of Grateful Dead Productions. He was a psychedelic cowboy who rode the bus with Ken Kesey and took virtually every step of the long, strange trip with the Grateful Dead! Ramrod passed away in 2006🌟🙏🏼
.
.
⚡️ALL SALES ARE FINAL!
🙏🏼Thank you!
---
More from this collection